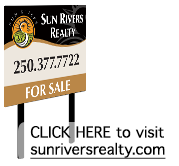 Sun Rivers Golf Resort is designed around a championship golf course and an award-winning premier master plan. 2000 homes, a Resort Hotel, Village Centre and Community Amenities surround a centerpiece of natural beauty and varied recreation. Estate lots, Adult Living, Apartment residences and Townhomes offer a wide variety of real estate opportunities designed for year round residence or vacation homes. BuiltGreen™ construction technology, architectural design controls, innovative geothermal technology and dual water systems set Sun Rivers apart as a blueprint for the future – Your future.
Just five minutes from downtown Kamloops, Sun Rivers is set upon the sun drenched benchlands of the South Thompson River. A spectacular place to live, work and play.
Visit the Sun Rivers Sales Centre at 1701 Sun Rivers Drive, open daily from 10:00 am – 5:00 pm.
Belmonte & The Pointe show homes are open Saturday's & Sunday's 1:00 pm – 5:00 pm.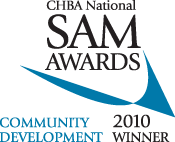 To view a show home during weekday hours please contact the Sun Rivers Sales Centre at 250.377.7722 to make an appointment.