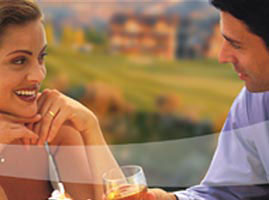 When building a premier master planned resort community, the infrastructure, utilities, services and community management must meet a very high standard. Sun Rivers is Canada's first geothermal community and the first community in Canada serviced by a private bundled multi-utility company, a very efficient way to deliver services and utilities. This model provides leading edge technology and the convenience of one monthly billing for utilities.
The common interests of the residents are addressed through community structures designed to meet the needs of the community over the long term. Sun Rivers is served by the Community of Sun Rivers Owners Association (CSROA) which manages the common interests, lands and amenities for the benefit of the residents. Each neighbourhood has its own association in order that residents' interests are addressed at a neighbourhood level. Each neighbourhood is represented by their President on the Board of the Community Association to ensure their interests are taken into account at a community level as well.
With the blend of community association services and the multi-utility, Sun Rivers residents have the confidence and security to know their interests are well represented and the community well serviced for generations to come.